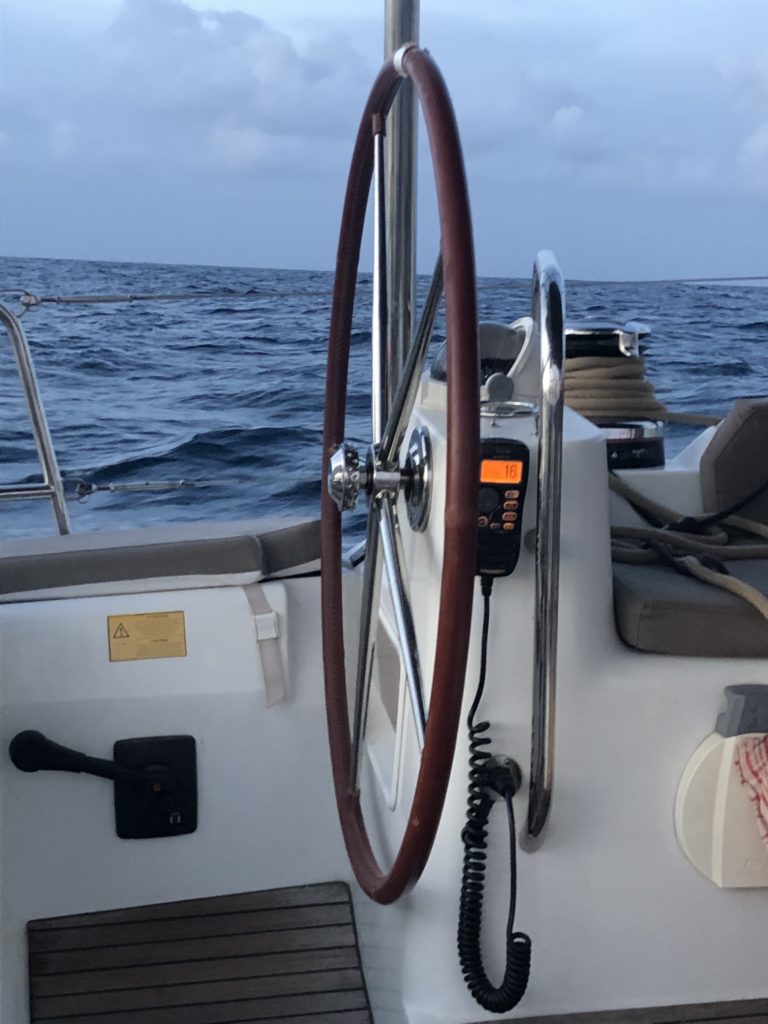 There are so many numbers and calculations involved in what we do each day. For those interested in this level of detail here is a little snap shot of our sailing by numbers. As I write this we are on a heading of 260 degrees and the wind speed is 24.5 knots with a TWA of 090 degrees. Our speed over ground is 7.2 knots. Total miles covered from Mindelo is 1006 nm. Total miles to go is 1100. Rhumb line to Grenada is 270 degrees. We are currently only about 10 nm south of our rhumb line. The wind is predicted to drop to 15-18 knots early next week and change in direction in which case we plan to fly the spinnaker for the last few days if the angle is right.

We use the data to guide us and guide our decisions as well as provide feedback about how our decisions were either the right ones or need some modification based on what the data tells us. At the end of the day the data is less important to me than feel and direct observation and experience. I can feel when the boat speeds up, when it slows down, when the wind shifts or if there is a gust. I can feel and see if we have the wrong trim or the wrong sail for the angle of the wind.
Of course the numbers can never capture the wonderful feeling of the force of the wind in well set sails and the sound of the hull happily gliding through the water.
As exciting as the numbers sometimes are they don't convey things like the exhilaration of sailing the big kite through an ocean swell and the sheer joy in the power of Optimistic as she ploughed through the water heading 270 degrees.
Keep up with the journey - click the + below the map and enter your email address to subscribe. You'll get an update every morning, whenever there's a new blog post